Aloe Vera Gel For Hair & Skin 120 ML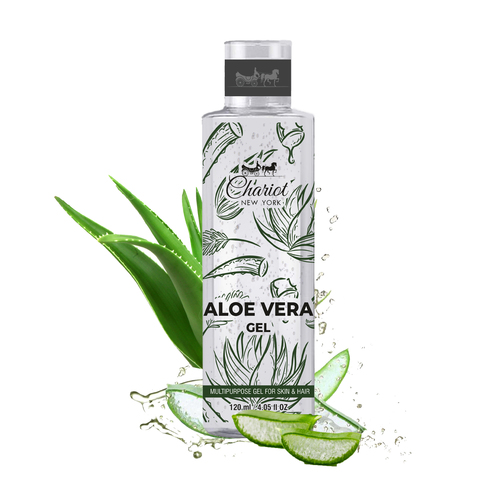 Aloe Vera Gel For Hair & Skin 120 ML
Price And Quantity
Bottle/Bottles

125.00 - 299.00 INR
Product Specifications
Skin Care Equipment

Herbal Extracts
Moisturizing

No Side Effect, 100% Safe, Organic, Free From Harmful Chemicals, Flexible, Gentle On Skin, Easy To Use
Suitable for all Skin Type

Yes
Product Description
Aleo Vera Gel
1 Helps soothe sunburn
Aloe Vera gel has cooling properties and isanti-inflammatory. Hence, it is one of the most natural remedies for sunburn orburnt skin. Applying this gel helps with a protective layer for the skin, andit also helps to retain moisture. It is rich in antioxidants and minerals thatboost the healing process. So now you can maintain your summer skinhealth using aloe vera.
2 Helps to moisturize the skin
Unlike regular, market-bought moisturizers, Aloe Vera gelwhen used as a moisturizing gel doesnt leave a greasy film on the face and theskin. In fact, it does just the opposite it unclogs the pores and softens theskin.
It can be used as an aftershave-treatment. This is becausethe Aloe Vera gel helps to keep the skin hydrated and heals burns by razor andsmaller nicks & cuts. It also helps treat dry skin.
3 Boosts healing of wounds
It is now a known fact that Aloe Vera is highly beneficialfor burns, cuts and other injuries. This is because Aloe Vera boosts thehealing of wounds, i.e., reduces the time of healing. This is true especiallyin the case of 1st degree and 2nd-degree burn. Its a great skin burntreatment. It also helps to speed up skin cell reproduction as much as eighttimes. Aloe Vera is also known to penetrate the epidermis, i.e., the outer layerof the skin faster than water.
4 Fights skin-aging
Aloe Vera gel has vitamin C and E, beta-carotene inabundance. Therefore, it has anti-aging properties. It also containsantimicrobial properties and is anti-inflammatory. It also helps to eradicate skinblemishes and diminish age lines. Additionally, it helps to increase theproduction of collagen in the body and skin elasticity.
5 Reduces infection and acne
Those who suffer from acne will find respite in Aloe Vera.It helps in gentle cleansing, and its antimicrobial properties treat pimpleswithout causing any damages to the skin. It is an antiseptic that allowsprotection against bacteria. Aloe Vera contains polysaccharides andgibberellins. These help in the growth of new cells and at the same time,reduce inflammation and redness. It also works as an astringent that reducesthe size of pores, flushing out the excess sebum, microbes, and dirt.
6 Lightens blemishes on the face
As we already know, Aloe Vera contains powers to boost skincell reproduction, reduce redness and fight skin inflammation, it is a naturaltreatment for stretch marks and acne marks. To treat freckles and lighten agespots, add some lemon juice to the gel mixture. It is one ofthe perfect home remedies for glowing skin.
Aloe Vera for hair and scalp
1 Helps in hair growth
Like skin reproduction, Aloe Vera gel helps in activatingnew hair growth as it increases the blood circulation to the scalp. It alsoprovides essential minerals and vitamins. Aloe Vera contains proteolytic enzymesthat help repair dead skin on the scalp. So aloe vera works as a great remedyfor scalp problems in women and men.
2 Keeps dandruff at bay
Aloe Vera helps in healing dry skin, fungal infections, andexcessively oily skin. All these are significant causes of dandruff. It is oneof the natural ways to get rid of dandruff.
3 Acts as a conditioner to the hair and scalp
Just as how it moisturizes the skin, Aloe Vera helps tocondition the hair and soften it. Regularly applying Aloe gel to the hair andscalp helps to maintain the vitality of the hair and its shine.
Trade Information
Surat

Cheque, Cash in Advance (CID), Cash Advance (CA)
Yes

Free samples are available
Contact Us
Plot No. 60, Ground Floor, Surat, Gujarat, 394101, India
Phone :+918037744841